OVERVIEW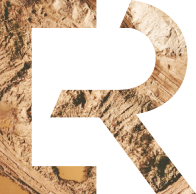 OVERVIEW
Emiral is an independent international mining company that offers proven expertise in the mining value chain from mineral exploration, production, operation, advisory, and also engineering for mining, oil and gas industries.
Founded in 2013 and headquartered in Dubai, UAE, Emiral prides itself in developing high potential international mining, oil & gas projects. Although, a young company, we have grown quickly to become the successful international mining company we are today and well positioned in the precious metals industry with a low-cost production profile, rich resource base, healthy growth pipeline and strong cash position.
In recent years, we have continued to grow, invest and explore to create a strong line up of projects to ensure organic and responsible growth that delivers the best operating results. With our extensive ties to Africa including countries like Sudan, Ghana, Mauritania, Niger, Mali, Chad, Ivory Coast, Burkina Faso, Ethiopia, Zimbabwe, and Eritrea, Emiral has built a reputation for quality, reliability and professionalism. We are committed to maintaining a relationship of trust and transparency while respecting the values and traditions of our partners.
At Emiral, we strive for, promote and foster an inclusive workplace where everyone feels a sense of belonging, is treated with respect and their opinions and ideas are valued. Given our diverse personnel coming from many countries, Emiral understands what it means to have an international and intercultural mindset. This allows the company to comply with international and national laws and procedures, and to understand the best methods and risks associated with different locations and complex environments around the world.
At Emiral, we embrace change and dare to think differently. We are excited about the future as we continue to grow and become the miner of choice for our partners, customers and employees and a positive contributor to the environment and local communities.
Our focus is on increasing productivity, managing costs, developing our resources & assets, and strengthening our growth pipeline while ensuring the wellbeing of the people, communities, and environments we're entrusted with. Building even stronger relationships with our customers, partners and local communities will be an important part of this journey.
Operational excellence is not the only focus at Emiral. We are actively involved with the communities in the countries we operate and offer educational, economic, and healthcare support, both directly and indirectly through the taxes and royalties we pay, the jobs we create, the local workforces we upskill, the local business opportunities we generate, and the education and community health initiatives we support. This is a vital part of Emiral's ethos.
One of our subsidiaries, Alliance for Mining, a leading Sudanese industrial gold production company, has over a decade of experience delivering tangible social responsibility projects that make a real difference. During a time when the well-being of the planet and its population is at an ever-increasing risk, Emiral has the capabilities to make a positive change. We are committed to delivering lasting, positive benefits to our employees, their families and the communities we operate in.
Our industry is on the cusp of significant change. This will present opportunities, but also challenges. Mining is integral to the energy transition and will continue to play an important role in developing countries and maturing economies.